School Safety
Natural, manmade and technological events are forcing Americans to change their way of thinking about securing our nation's top investment—children. Georgia law directs GEMA/HS to provide school safety training and technical assistance to the education, emergency management and public safety communities of Georgia.
School Safety
These services are provided through GEMA/HS. It is mandatory (OCGA 20-2-1185) that all public schools develop a safety plan addressing natural disasters, hazardous materials, transportation concerns, weapons and potential terrorist activities. These School Safety Plans are inclusive and require the input and commitment of students, parents and public safety agencies.
Georgia School Safety & Homeland Security
2022 Conference
As Georgia's statutory leader in School Safety, GEMA/HS and the Georgia Department of Education are hosting the 2022 Georgia School Safety & Homeland Security Conference (GSSHSC). Formerly known as the Safety in our Schools Conference, the GSSHSC is the state's premiere and longest running conference for school safety. Our 2022 event will be held June 21 – 23, in Columbus, Ga. To register for the conference, please visit www.GASchoolSafety.com. To see the agenda, click
here .
GSS&HSC Flyer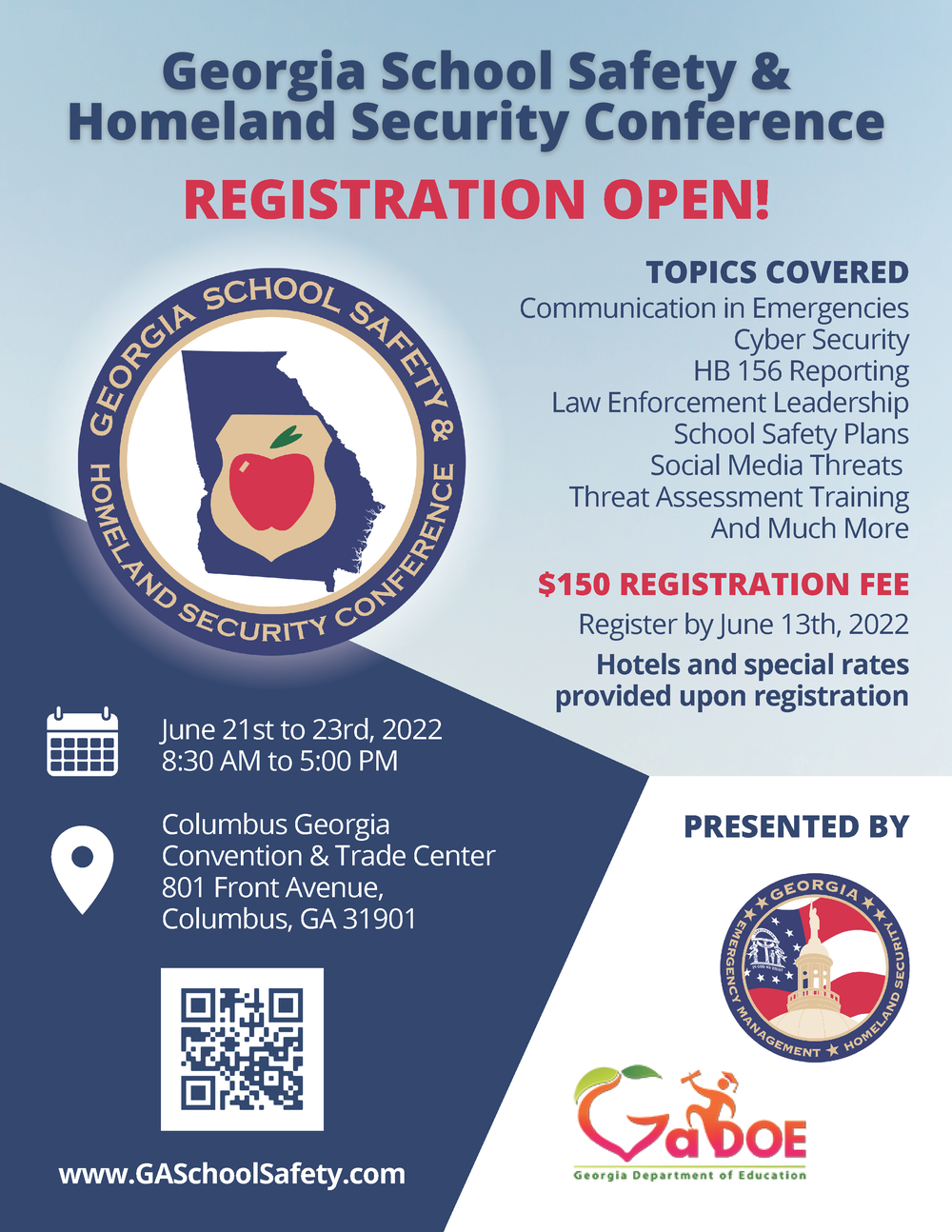 School Safety - Related Links