Commissioner Russell McMurry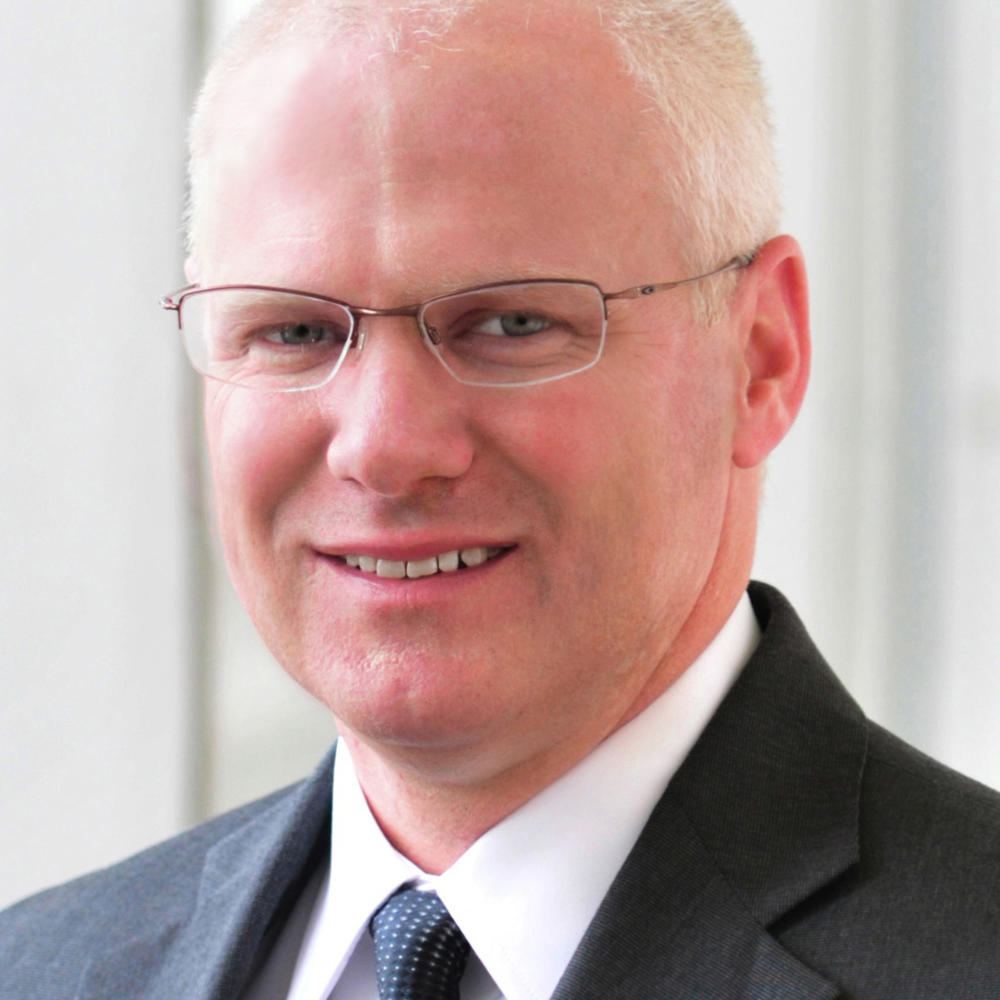 Commissioner, Georgia Department of Transportation
Homeland Security Board Members
On January 20, 2015, Commissioner Russell R. McMurry, P.E., was unanimously appointed by the State Transportation Board to lead the Georgia Department of Transportation, the state agency responsible for building, maintaining, upgrading and operating the Nation's 10th largest state transportation system.
Commissioner McMurry provides leadership to the Department whose staff is nearly 4,000 with an operating budget of over $3.5 billion. He is keenly aware of the criticality that transportation infrastructure plays in Georgia's economic competiveness, and in strengthening economic growth and quality of life for all of Georgia.
McMurry is no stranger to transportation. He began his career with the Department in 1990 as an engineering trainee working in construction. Since then, he has served in a variety of roles that include Construction Project Manager, Area Engineer and District Engineer in Gainesville, a position he held for five years. At the State level, he served as State Roadway Design Engineer and jointly as Assistant Division Director of Engineering.
Following his role as Division Director of Engineering, McMurry served as Chief Engineer. As Chief Engineer, he was responsible for the Divisions of Engineering, Construction, Operations, Intermodal, P3/Innovative and Program Delivery, as well as the Offices of Organizational Performance Management and Engineering Services. Thereafter, he was appointed by Governor Nathan Deal as the Department's Planning Director for a brief period before being appointed as Commissioner.
Commissioner McMurry currently serves as board member for Metropolitan Atlanta Rapid Transit Authority (MARTA), State Road and Tollway Authority (SRTA), State Depository Board, UGA College of Engineering Advisory Board, and the ATL Transit Authority Board of Directors. He also chairs the American Association of State Highway and Transportation Officials' (AASHTO) Council on Highways and Streets, serves as president of the Southern Association of State Highway and Transportation Officials (SASHTO), and is the vice chair of the I-95 Corridor Coalition. Commissioner McMurry previously chaired DOWNLOAD PHOTO Biography AASHTO's Standing Committee on Performance Management.
McMurry is a member of the College of Engineering & Information Technology (CEIT) Corporate Advisory Committee, the AASHTO-AGC-ARTBA Joint Committee, the Transportation Asset Management Expert Task Group, and the Pavement Implementation Executive Task Group (PIETG). In 2017, McMurry was named James' 2017 Most Influential in James magazine. He was also named Georgian of the Year by the Georgia Association of Broadcasters.
In March 2017, Georgia Southern presented McMurry with the Allen E. Paulson College of Engineering and Information Technology Alumni Award. Governor Deal presented McMurry with the Bill Hardman Sr. Tourism Champion in Government Award during the 2017 Georgia Governor's Tourism Conference.
In 2016, 2017, and 2019, Commissioner McMurry was named Georgia Trend's 100 Most Influential Georgians. Georgia Trend named Commissioner McMurry Georgian of the Year in January 2018.
In February 2018, Commissioner McMurry received the Inaugural Engineering Influence Award from the American Council of Engineering Companies of Georgia (ACEC Georgia) in recognition of his exceptional leadership in response to the I-85 bridge collapse and rebuild.
In February 2019, Commissioner McMurry was named one of Atlanta's most powerful leaders in Atlanta Magazine's "Atlanta 500." Commissioner McMurry is focused on providing Georgia with transportation infrastructure that is in a state of good repair, investment that supports business, especially agribusiness and delivery of Georgia's major mobility investment program, the largest program in Georgia's history.
Commissioner McMurry has been recognized nationally for his leadership during the I-85 Bridge rebuild. He was honored to be one of a few transportation leaders invited to Washington to meet with President Donald J. Trump, U.S. DOT Secretary Elaine Chao and Secretary of the Interior Ryan Zinke and have the Department recognized by the administration.
McMurry graduated cum laude from Georgia Southern University with a bachelor's degree in Civil Engineering Technology and is a registered Professional Engineer in the state of Georgia. 
A native of Hart County, McMurry and his wife, Michelle, have three children and reside in Buford, Georgia.